Quality Management Center seeks to provide training and consulting services on international standards (ISO, etc.) in the field of management systems that meet and exceed the expectations of client organizations on improving the sustainability and competitiveness of their business.
The Center provides international certified training courses and certification exams according to international ISO standards in the field of management systems in partnership with the international certification body on personnel and management systems PECB Group Inc (Professional Evalution and Certification Board, Canada).
Quality management system (QMS) of QMC complies with the requirements of  ISO 9001 international standard.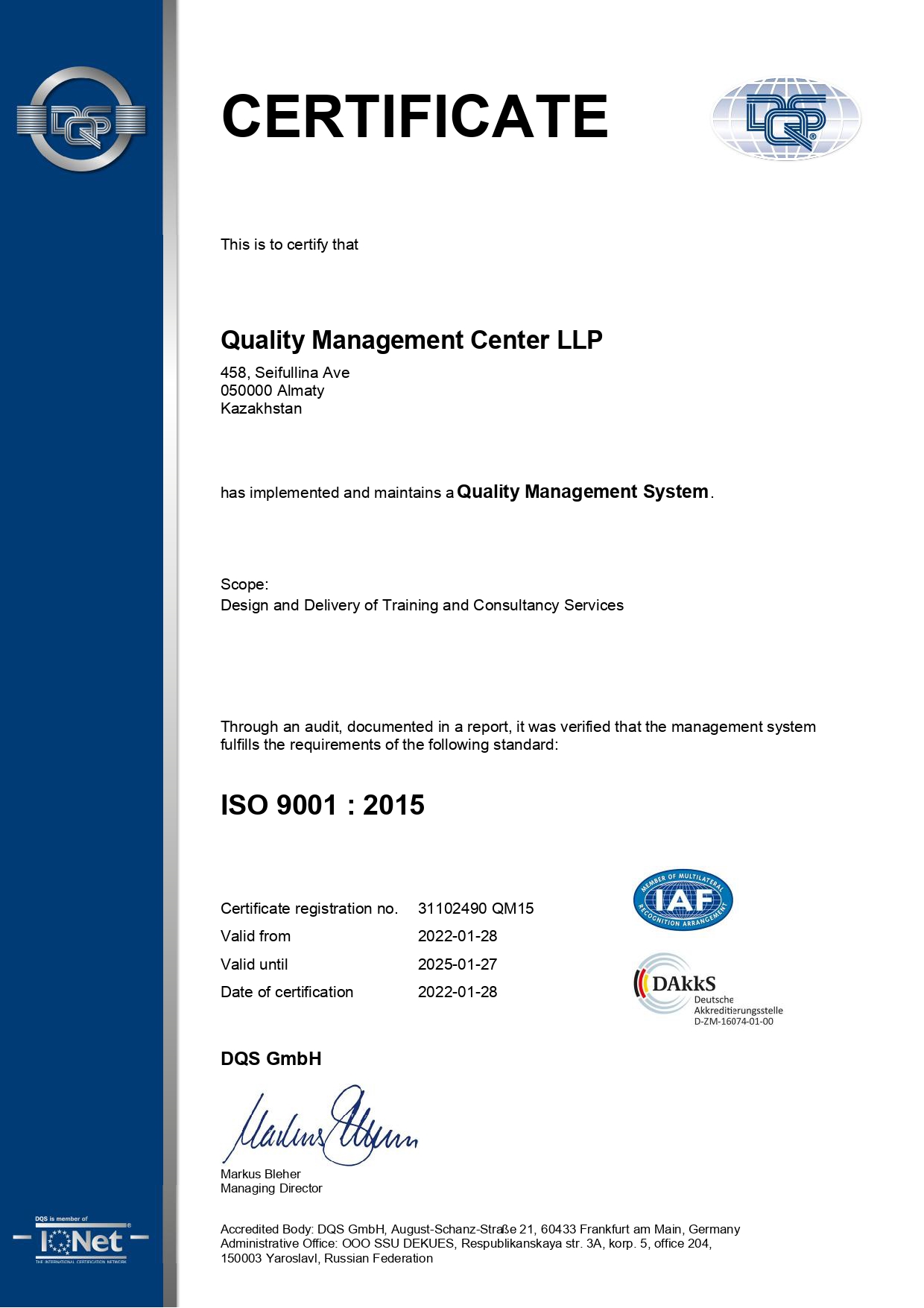 QMC adheres to the following principles: honesty, openness and objectivity, which allows us to provide services that meet to international level as well as guided by the principles of quality management and constantly improves its quality management system.
All employees follow the QMC Code of Ethics and continuously upgrade their qualification and skills in order to provide high quality services to QMC clients.