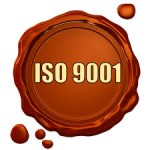 SUMMARY
This five-day intensive course enables participants to develop the necessary expertise to support an organization in implementing and managing a Quality Management System (QMS) based on ISO 9001:2015. This training is consistent with the project management practices established in ISO 10006 (Quality Management Systems - Guidelines for Quality Management in Projects) and it is based on the quality management principles described in ISO 9000. Participants will also gain a thorough understanding of best practices used to implement quality processes that will address risks and opportunities and thus lead to the improvement of the overall performance and the basis for a sustainable development. Moreover, this training is fully compatible with ISO 9004 guidance's (Managing for the sustained success of an organization - A quality management approach).
WHO SHOULD ATTEND?
• Project managers or consultants wanting to prepare and to support an organization in the implementation of a Quality Management System (QMS)
• ISO 9001 auditors who wish to fully understand the Quality Management System implementation process
• Persons responsible for the Quality or conformity in an organization
• Members of a quality team
• Expert advisors in Quality Management Systems
• Technical experts wanting to prepare for a quality function or for a QMS project management function
COURSE AGENDA
Day 1: Introduction to ISO 9001 and initiation of a QMS
• Course objective and structure
• Standard and regulatory framework
• Quality Management System (QMS)
• Initiating the QMS
• Understanding the organization and its needs
Day 2: Plan the implementation of the QMS
• Leadership and commitment
• Scope of the QMS
• Quality policy
• Roles, responsibilities and authorities
• Risk assessment
• Quality objectives and planning of changes
Day 3: Implementing and monitoring the QMS
• Resource management
• Awareness and communication
• Documentation management
• Operational control
• Product requirements, design and purchasing process
• Production and service provision
Day 4: QMS continuous improvement and preparation for the certification audit
• Monitoring and measurement
• Internal audit
• Management review
• Treatment and nonconformities
• Continual improvement
• Preparing for the certification audit
• Competence and evaluation of implementers
• Closing the training
Day 5: Certified exam
CERTIFIED EXAM
The "PECB Certified ISO 9001 Lead Implementer" exam fully meets the requirements of the PECB Examination and Certification Programme (ECP). The "PECB Certified ISO 9001 Lead Implementer" exam is available in different languages (the complete list of languages can be found in the examination application form).
For more information about exam details, please visit www.pecb.org
After successfully completing the exam, you can apply for the credentials shown on the table below.
You will receive a certificate once you comply with all the requirements related to the selected credential.
GENERAL INFORMATION
• Certification fees are included in the exam price
• A student manual containing over 450 pages of information and practical examples will be distributed to participants
• A participation certificate of 31 CPD (Continuing Professional Development) credits will be issued to participant
• In case of failure of the exam, participants are allowed to retake the exam for free under certain conditions